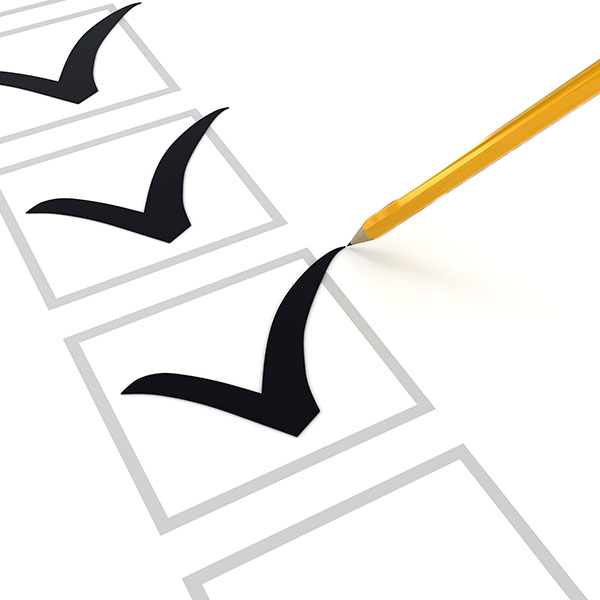 At Bi-City Heating & Cooling we strive for 100% satisfaction in everything we do. We value your opinion and invite you to tell us and others about your experience with us. Please take a few moments to tell us what you think by leaving us a review here on our website or on any of these popular review sites or social networks.
Read what other customers have said about us.

All trademarks or brands on this page are registered by their respective owner and are not affiliated with our company, nor do they endorse or sponsor our products or services.
Reviews of
Bi-City Heating & Cooling
(Based on 17 rated reviews)
23-May-2019
Product or service reviewed: Servicing my Bryant
I have known the owners of this fine company for almost 30 years, in that time I have purchased 2 Bryant units for my home..They took the care needed to install the units and explain how the system worked, over the years their service has been 2nd to none..This weekend my unit quit cooling..I called them Monday morning, and before noon they had my air back up and running..This company cares about its customers, that's why I have been doing business with them for 30 years..I highly recommend Bi-City Service Company
Dale Reed
Columbus,Georgia
16-Jun-2018
Product or service reviewed: Service call and repair
The owners and the staff of Bi-City are simply the best! They take the time to listen to their clients and put the customer's interests FIRST! They have had our family's business for over 10 years and will continue to receive it in the future.
01-May-2018
Product or service reviewed: HVAC System
I chose Bi-City Service to replace my residential HVAC system based on the relationship I had established with them during a previous career in new home construction. They were always fair, honest, and customer-oriented. I found this to be true as well working with them in replacing my home HVAC. They took great time and effort to design a system for my tri-level that will be efficient and cost-wise. They completed the project as promised. My home was clean of debris and work materials by the end of each day and the end of the job. A new HVAC system is a long-term commitment and I look forward to working with them to keep my home comfortable for years to come. I recommend them for all your HVAC needs. Thank you, Bi-City!
Kathy English
Columbus, GA
Chattahoochee Council of Boy Scouts
22-Jan-2018
Product or service reviewed: Service and Product
My company chose Bi-City to overhaul our old HVAC system; they had been the company to maintain it over the years. We worked with Jimmy to give specifications with what we were looking for. Jimmy and his team took the time to come out and do an onsite inspection before they delivered a quote. They put in a new system for us, which was done in a professional and timely manner.
Michael Gullion
Columbus GA
03-Oct-2017
Product or service reviewed: air conditioner/ duct work cleaned and replaced
I always call Bi-City Heating and Cooling when my home needs repairs. Such politeness, such thoroughness, and such a joy to work with. Thank you Bi-City for being a part of my family.
08-Aug-2017
Product or service reviewed: Dual heat and air; new duct work and grills
I've waited a year to write this review ... why? It's not because I was unhappy with the installation - everything went just as Roderick explained to us. The team was so easy to work with and the system is great. It even works with the NEST thermostat that I had recently received from Georgia Power ... so we were very happy. I waited to see how my Georgia Power budget billing would be impacted by the new system. I am happy to report that it was recalculated with last month's bill - and it went down nearly $60/month! This savings doesn't take into account the decrease in my gas bill. We are extremely happy with Bi-City's products and customer service -- and highly recommend (and trust!) Roderick and the team.
Lou & Tripp Childs
Columbus, GA
24-Jul-2017
I could not be more pleased than with Bi-City. They are not only professional but prompt. Every service technician that has come to our home was very courteous and worked diligently to solve the problem. They have worked to repair our units and not just given up and said that we need to replace and the prices are very reasonable. I could not be happier than with Bi-City.
19-Jul-2017
Bi-City technicians are knowledgeable, competent, and dedicated problem-solvers. Since 2005, I have relied exclusively on Bi-City for all my heating and air service. Their prices are reasonable, and if possible, their goal is to repair, not replace!
27-Apr-2017
Product or service reviewed: Central Air Unit
I have used there service for the last past 8 years for little jobs such as anti-freeze refill for our home unit. Always had nothing less than excellent service and along with wonderful personalities! Everything you would expect from a great CHRISTIAN company. I will not hesitate in the future to utilize there services again when and if needed. Big Up to Mr. Drew, Mr. Mike and everyone else.
Wayne Johnson
Columbus, Ga.
01-Mar-2017
Product or service reviewed: Duct work
Very professional, polite, and thorough. Cleaned up after the job. Project coordinated by Roderick. Very knowledgeable, concerned and helpful. A very good asset to his company. Recommend this company and it's staff highly.
24-Feb-2017
Product or service reviewed: Replaced equipment
Bi City did a wonderful job finding the problem and fixing it quickly. The men were professional and courteous as well. Roderick explained the problem in terms that were understandable and showed us evidence of his findings. I felt very comfortable with our game plan. Pam and Leslie are always on top of things and made sure that the job was done correctly and at a reasonable price. Thank you once again for a great experience.
25-Jan-2017
Product or service reviewed: HVAC REPAIR
ON 01/15/2017 I HAD A RENTAL PROPERTY HEATER TO STOP WORKING. I PHONED AND A SERVICE PERSON NAMED MIKE NORRIS WAS DISPATCHED WITHIN HOURS AND THE PROBLEM WAS REPAIRED. VERY PROFESSIONAL ORGANIZATION AT A REASONABLE PRICE. I HIGHLY RECOMMEND THIS COMPANY FOR ALL YOUR HVAC REQUIREMENTS.
LEWIS INGRAM
PHENIX CITY, AL.
20-May-2016
Dear Mr. Drew,
My wife and I would like to thank you for the exemplary service we recently received from your company in the replacement of our HVAC system. From diagnosis to installation, all phases were executed with professionalism, timeliness and quality of service. The workers friendly, and demonstrated considerable knowledge in their craft. A very challenging were job was duct system successfully which they completed could in have two days. easily They ignored, addressed and in so the doing much would needed have made replacement their of job the much easier and less time consuming. As a professional in the construction industry, I recognize the tremendous value of the product that we received and are now enjoying. You have solidified our confidence in final Bi-City as a company we can depend upon now and in the future for quality, fair and dependable service.
Don and Deborah D.
Phenix City, AL
18-Mar-2016
I recently contacted Bi-City Heating and Cooling, Columbus Georgia, as I was interested in having the ductwork cleaned in my home on Lake Harding. From the beginning, I was helped with prompt, polite and professional help. Roderick began the process with a prompt appointment to inspect, make recommendations and explain the process. My home has a dual system, and through twenty five years has been remodeled. Ductwork and units were inspected and proposals prepared. A fair price was proposed as it included a thorough process of access ports opened to clean the interior insulation of the rigid duct main supply line. These ports were then sealed with mastic as was as all joints throughout the entire home duct system and around the air handling units. Once all leaks were sealed, the ductwork was cleaned by Richard and his crew. Outstanding job. Very thorough job with professionals from start to finish. I now have a considerable increase in the amount of airflow from all of my floor and ceiling outlets. Would expect utility expenses to drop accordingly as my run time on heating and cooling has been reduced. Thanks Roderick, Richard and all of the folks at Bi-City.
23-Jul-2015
Thank you to the professionals at Bi City for my new heat pumpl From the owners to the sales rep to the installers I can't imagine having a nicer experience! When I first spoke with Rod (Roderick Drew) about a new system, I wasn't sure that this project was in my budget. However, after looking at several options, he was able to customize a system just for me AND my budget. Frank and Michael did the lion's share of installing the unit, but I counted six guys at one time working to get the job completed in a timely manner. Since I keep my three year old granddaughter during the week, it was vital that I am able to maintain a comfortable environment. The portable AC unit provided by the company during the installation really helped in this awful July heat. The cool air was flowing out of the vents by the end of the second day. For anyone who is contemplating purchasing a new AC/heating system, you should really give Bi City a chance to earn your business.

P. S. By the way, get the energy audit done too. You will save money and energy!
09-Jun-2015
I am writing this letter regarding my experience with Bi-City Heating and Cooling that covers before, during and after the installation of a Bryant Heat Pump at my residence. Before the installation, Roderick Drew was patient, knowledgeable, professional and courteous throughout the budgeting process and made sure that all of my questions and concerns regarding the company1s services and products were addressed. During the installation, the Bi-City crew did an outstanding job. They went above and beyond to ensure that the system was installed properly and in accordance with the terms of the contract. The crew even addressed other issues of concerns/safety that was not part of the initial agreement at no additional cost. After installation, Roderick called to make certain that I was a happy customer and informed me that the warranty was in place and all paperwork concerning equipment coverage had been completed. This company not only has done more than what was promised, I believethey hold continued customer support and service in high regards and in today's markets, that's not easy to find. This is my second experience with Bi-City. The first was the re-design of ductwork and the second is the experience noted above. On both occasions I was very pleased with their experience, honesty and professionalism and would highly recommend them to anyone that needs HVAC repair or replacement.
Bi City Heating and Cooling Company installed a new heat pump system in our home on May 10, 2016. Everything from initial inspection to clean-up was very professional. The only evidence they left behind was cooler, cleaner air. They arrived on time, every time, when they said. We would have no reservations in using this company for future work in our home. Sales representative, Roderick Drew, told exactly what price the agreed work would cost; with no hidden surprises! Not just because of good business practices, but as a Christian brother, Roderick is a trusted, loved guest (or sales rep if needed} in our home anytime.
Mel and Linda M.
Fort Mitchell, AL